Victoria Pemberton is a textile designer based in the Macedon Ranges, Australia.
After running successful homewares brand Bind | Fold from 2013, I had firmly established for myself that I loved working in textiles; and in 2016 I decided to take the leap and return to full time study as a mature aged student enrolled in a BA of Textile Design at RMIT.
Graduating in late 2019 I set out to start my new textile career, then COVID-19 struck. As a parent with a school aged child, suddenly there I was wondering how I was going to launch a new business venture from scratch and entertain a 4th grader. Eventually, I settled on a gap year, but I kept tucking design ideas and dreams away in my mind, and practiced my weaving as meditation in what has been for so many of us, the craziest year we have ever experienced.
Thankfully 2021 has so far brought with it some stability, and has allowed me to return my attention to my creative work.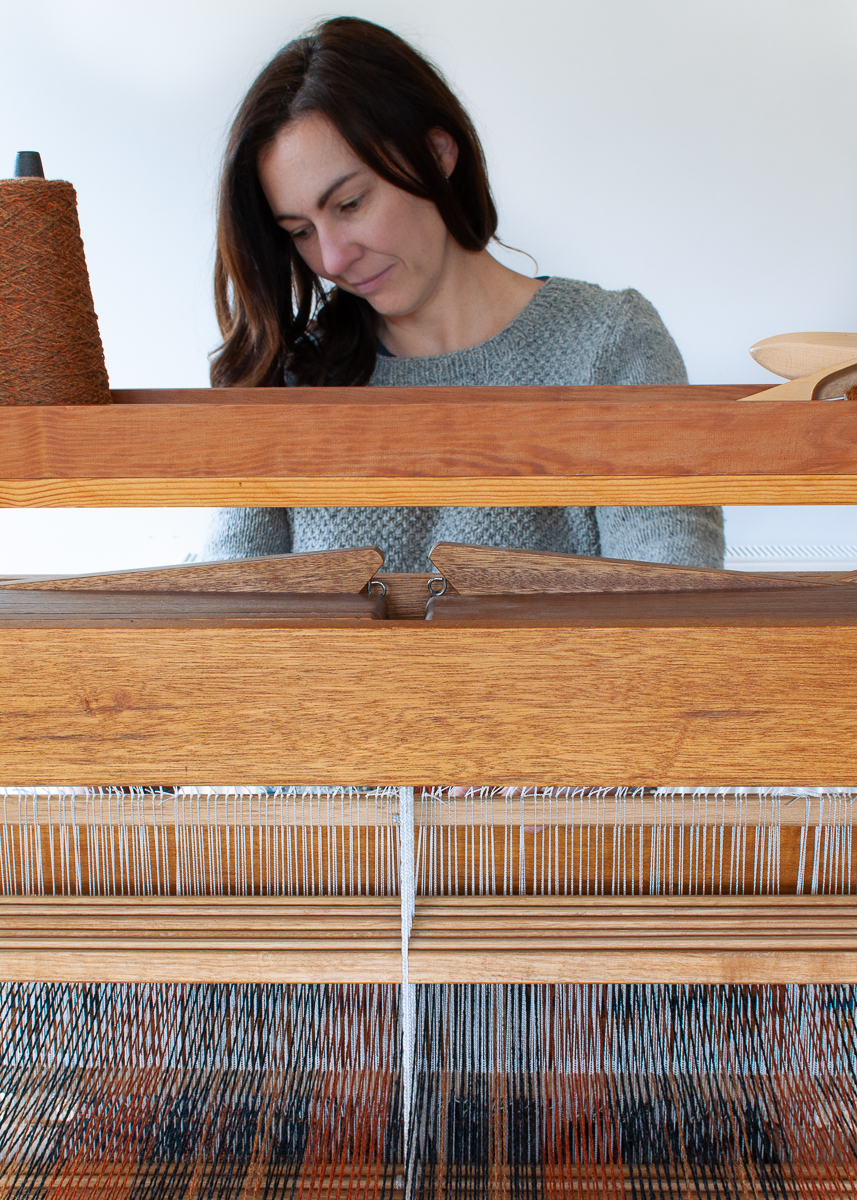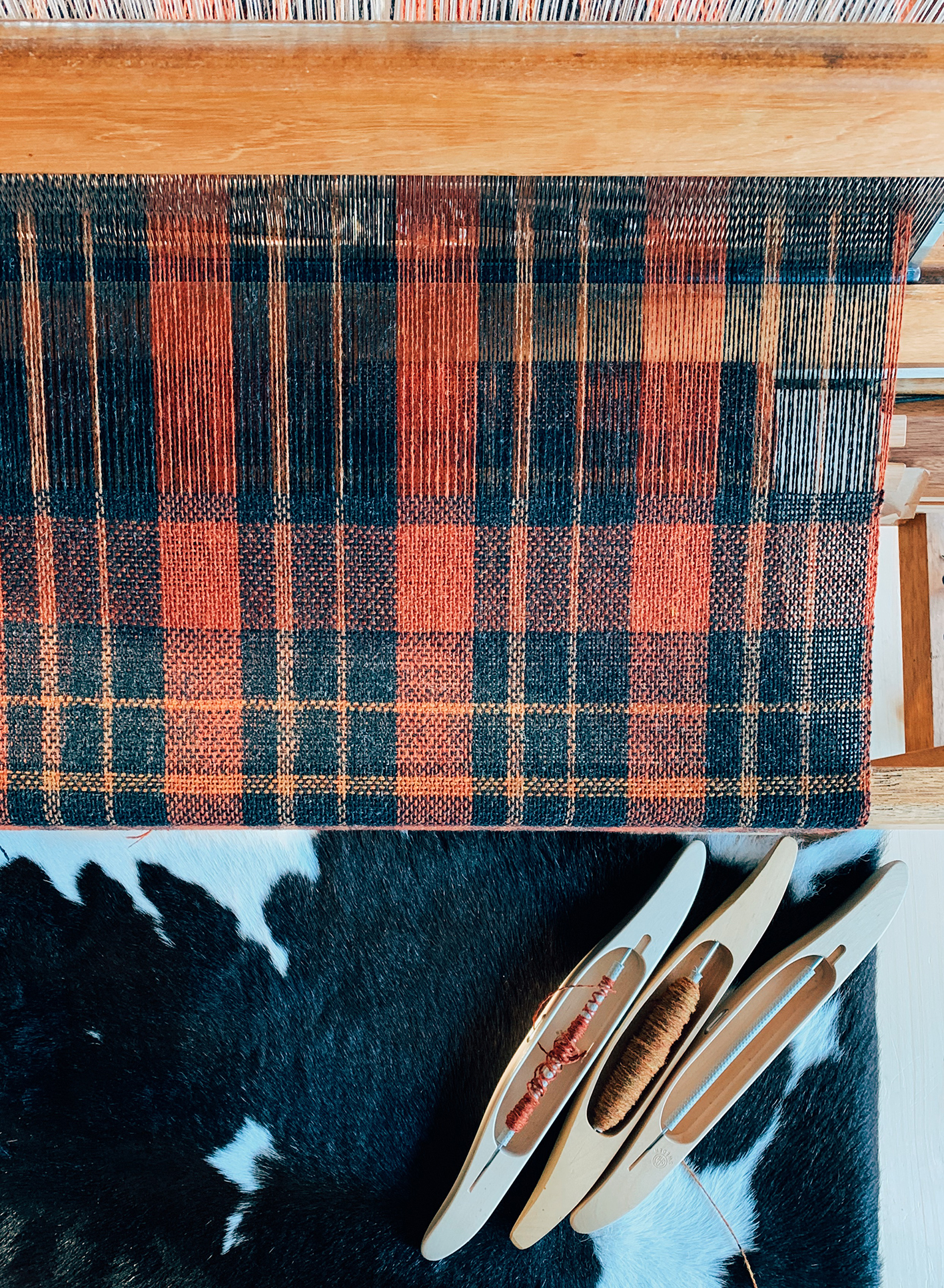 Production and Availability
I design and create all of the work I produce in my home studio. My designs draw inspiration from many aspects of my daily life; time spent outdoors walking the dog, working in the garden, and always from the places I love and travel to. Often my work begins as a desire to weave with a specific colour, or weaving draft and I work both with pencil and paper to sketch designs, as well as digitally to manipulate them before I physically sample at the loom.
When sampling I consider not just colour combinations, I also play with the order colours are used in, where they sit within the design, the size of the overall design repeat, and the resulting drape, softness and texture of the fabric. Sampling can be a really fascinating process as the smallest change can effect the final outcome quite drastically, so often I sample the same design multiple times until I'm happy with the result. I then calculate the exact amount of yarn I require to make each item, and weave only what is required, making my products very close to zero waste.
My current woven core design offerings are produced in small runs that are limited by the length of warp yarn I can comfortably have on my floor loom at any given time. Scarves are woven in sets of 2 - 3 per warp, and cushion covers are woven in sets of 6 - 10. Working in this way means that I don't hold a lot of stock on hand, so once a first run of an item sells out, further sales are driven by demand. This also allows me the time to continue designing new collections, and recharge my creativity by exploring new ideas and engaging in other creative outlets.
Ethics and Environment
My design ethos is to produce work that is ethical and environmentally sustainable. To achieve this I am committed to creating classic designs that will stand the test of time, and to use high quality, long lasting and sustainably produced natural materials.
Commissions / Collaborations / Freelance Design
Variety is the spice of life! I'd love to hear from you if you'd like to commission work, collaborate or hire me to design something for your brand. Please get in touch via my contact at the link below and I'll get back to you asap.
Teaching / Learning
Currently I don't offer tuition in a workshop setting however if you are interested in private weaving or design lessons, please get in touch via my contact at the link below for rates.